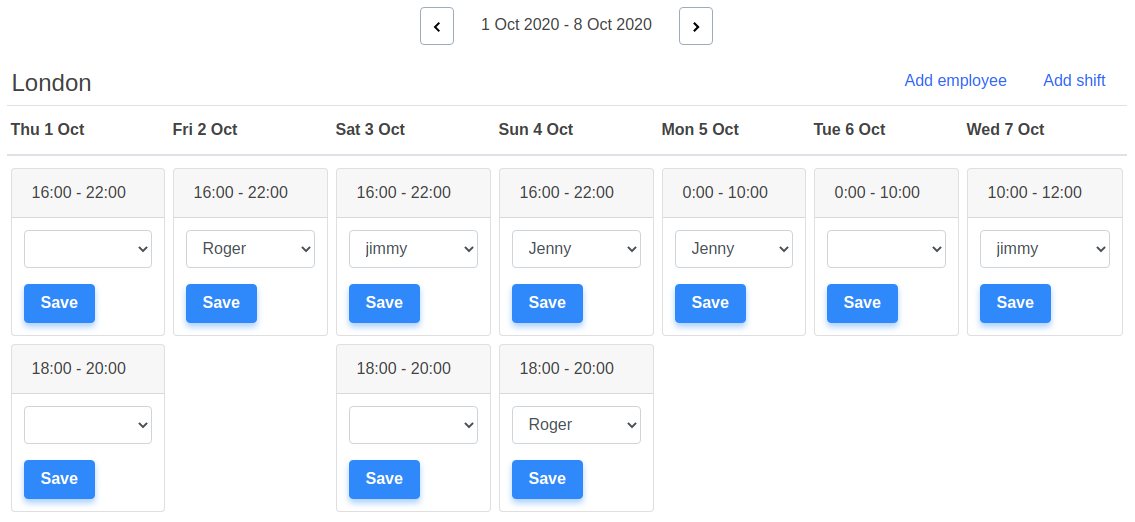 The Free Rota Planner Software

By Kieran
We recieved a lot of requests on our popular excel leave tracker page from those looking for better solutions to tracking team rotas. Many said the exiting solutions didn't quite suit their needs.
So we decided to give back to the community by offering a free rota planner to easily manage your work rotas online.
Designed to be simple but effective, the software is fully hosted so there is nothing for you to manage.
This is still a very new tool so feel free to give us feedback so we can work to improve it!
How it works
Add some shifts that you would like to fill. There are some basic details such as start and end times and options for when the shift recurs. If you add a shift with no recurring days selected then the shift will show up as a one off on the start date.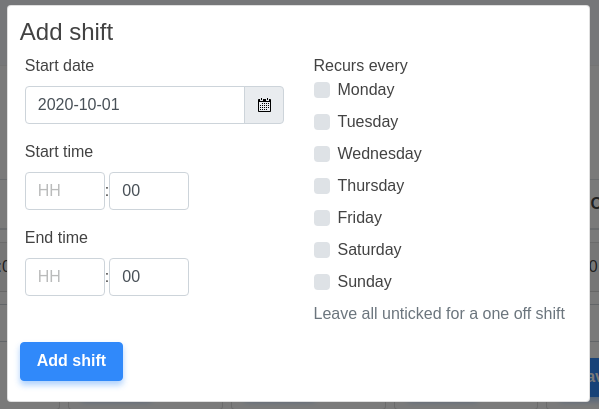 Once you have created your shifts you can add some employees to fill those shifts.

You can add an employee by clicking 'Add Employee' at the top right of the screen.
Your shifts will now appear for the selected days, you can select an employee to fill the shift in the drop down. You may add multiple shifts on the same day if required.
Loctions
Your first location is automatically created, you can add more locations if required. Shifts are location specific so you can then add different shifts to your new location.
You can add a location by clicking the link at the bottom left of the page.
Signup
Already got an account?
Login
.
Note: The rota planner is not linked to our main absence tracking system and uses a completely separate login.
How did we do?
We would love to hear how well our rota planner worked for you and how we could improve.
Please consider sharing if you found the rota tool useful!
Request a free tool
We're looking for more business software that we can provide for free.
Got any tedious tasks that could be solved with a tool that you can't find online? Let us know!