A fully featured online leave planner
Absentia enables you to stay on top of absences, making your team run smoother and be more productive.
Departments
Retain the natural structure of your organisation by defining departments.
The default absence approver is defined on a department basis but may be overwritten per employee.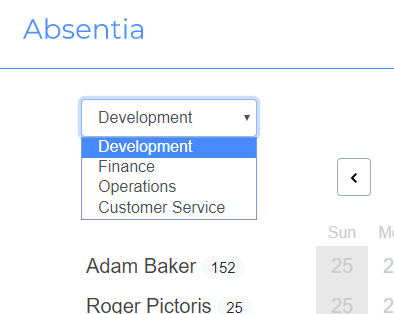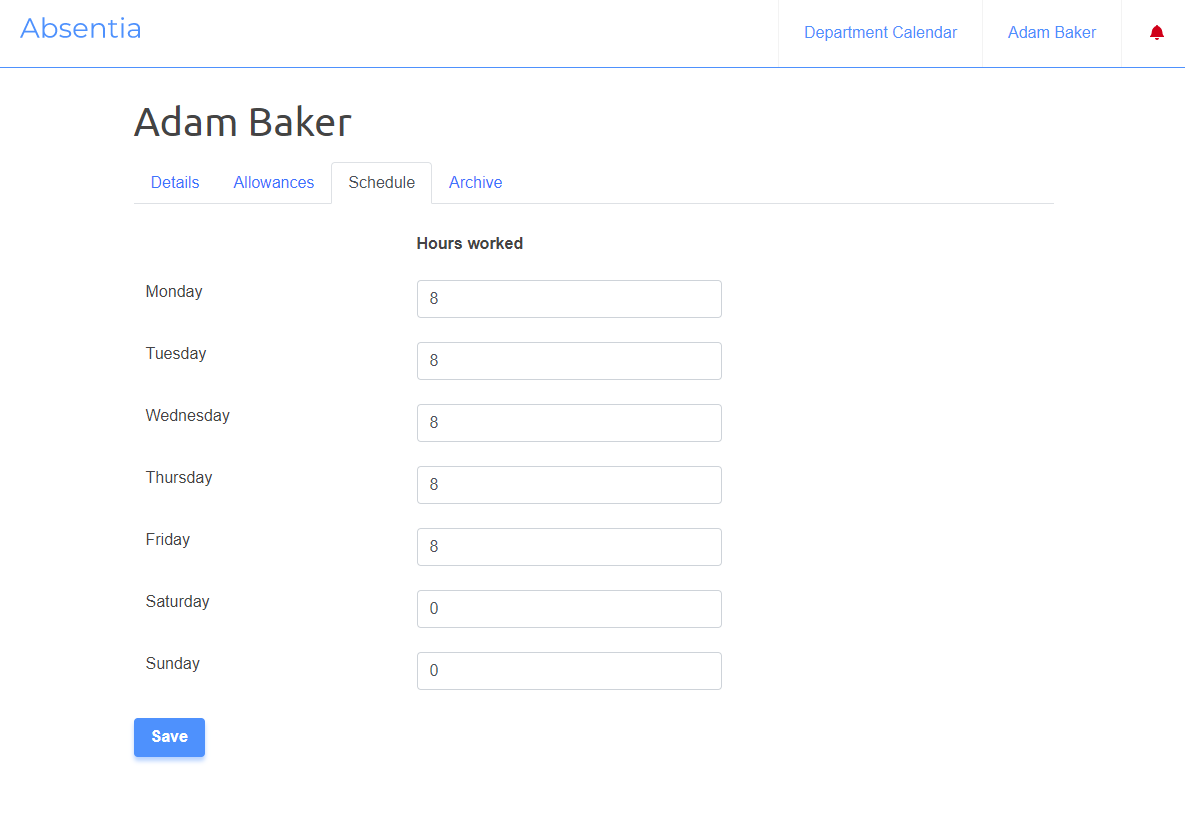 Work schedules
Absentia lets you define the number of hours worked for each employee which will be used to calculate any deductions when booking leave. The calendars will also helpfully highlight non-working days for each employee.
Manager Approvals
Ensure absences go through the correct authorisation channels with a comprehensive approvals system. Each department is assigned a manager who will handle leave requests from their employees. The approving manager can also be set on a per employee basis.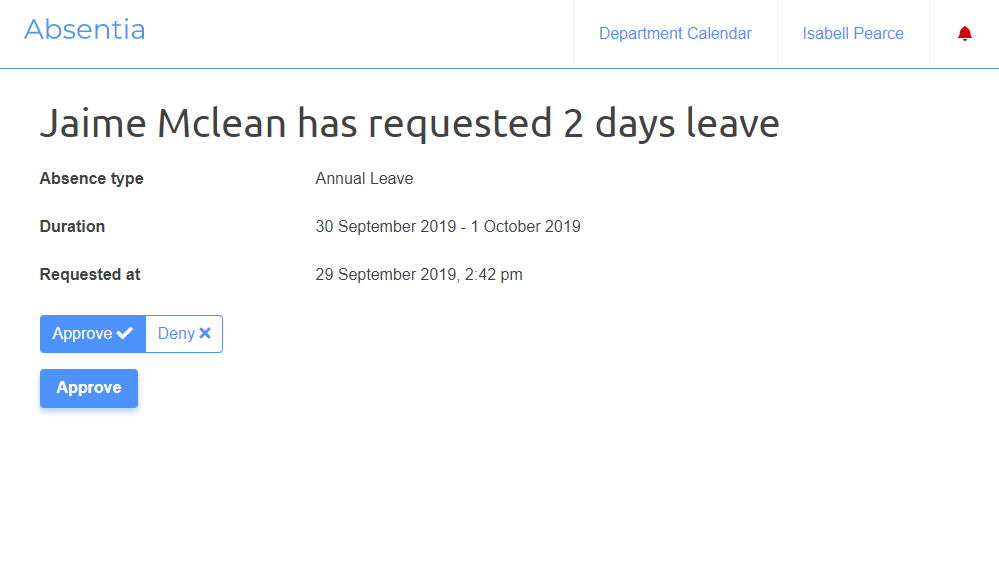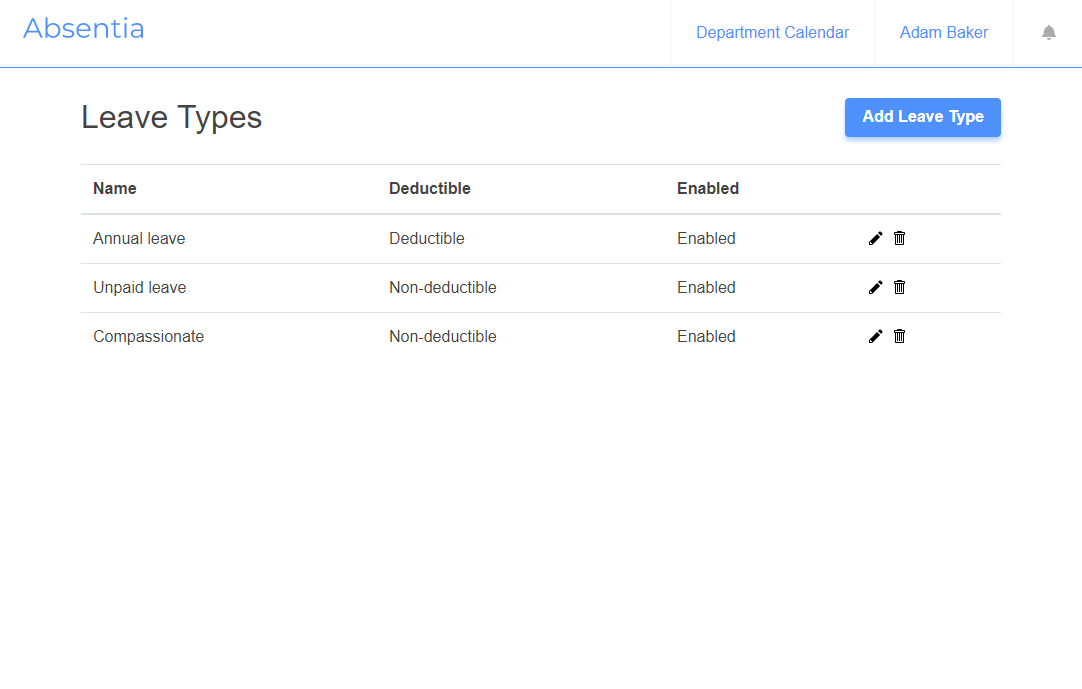 Any type of absence
Absentia can track any leave types your organisation requires with options for deductible and non-deductible types.
Hourly booking
An easy to use booking system to handle absences as short as an hour or as long as a month.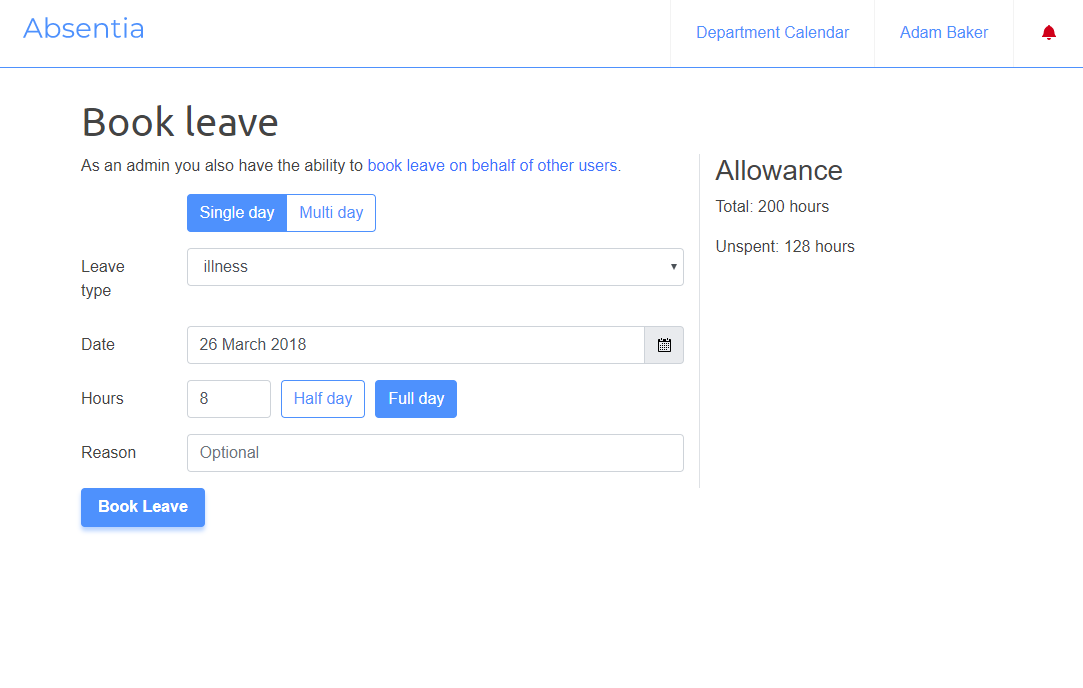 Advanced features
Single Sign-On

Allows users to access leave planner software with one set of login credentials, saving time and simplifying the login process.

Reporting

Generates various reports based on leave data, providing valuable insights into employee leave patterns and trends to help with resource planning and decision-making.

Validation Rules

Checks that all leave requests meet specific criteria before approval, ensuring accuracy and consistency of leave data while reducing the risk of errors and discrepancies.