Still playing annual leave Tetris?
Absentia is a simple but elegant leave planner that keeps your team in sync, and saves you time. We are used by companies all over the globe to manage their absences.
Sign in
.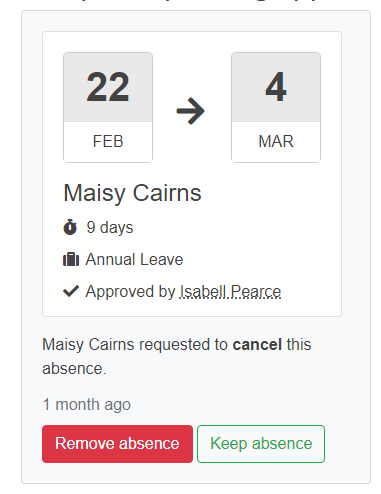 Online leave planner for forward-thinking companies
The complete absence tracking solution
Whether you're a multinational company, non-profit, or startup, Absentia's meticulously designed experience and unmatched functionality help you create the best possible product for your users.
---
Free your team of leave tracking burden
We know that absence tracking is a pain for companies of all sizes. That's why we have obsessively built a simple but elegant tracking solution to free up your team's time and get more done.
---
What to see more?
For a preview of our leave planner and it's functionality see our features page.