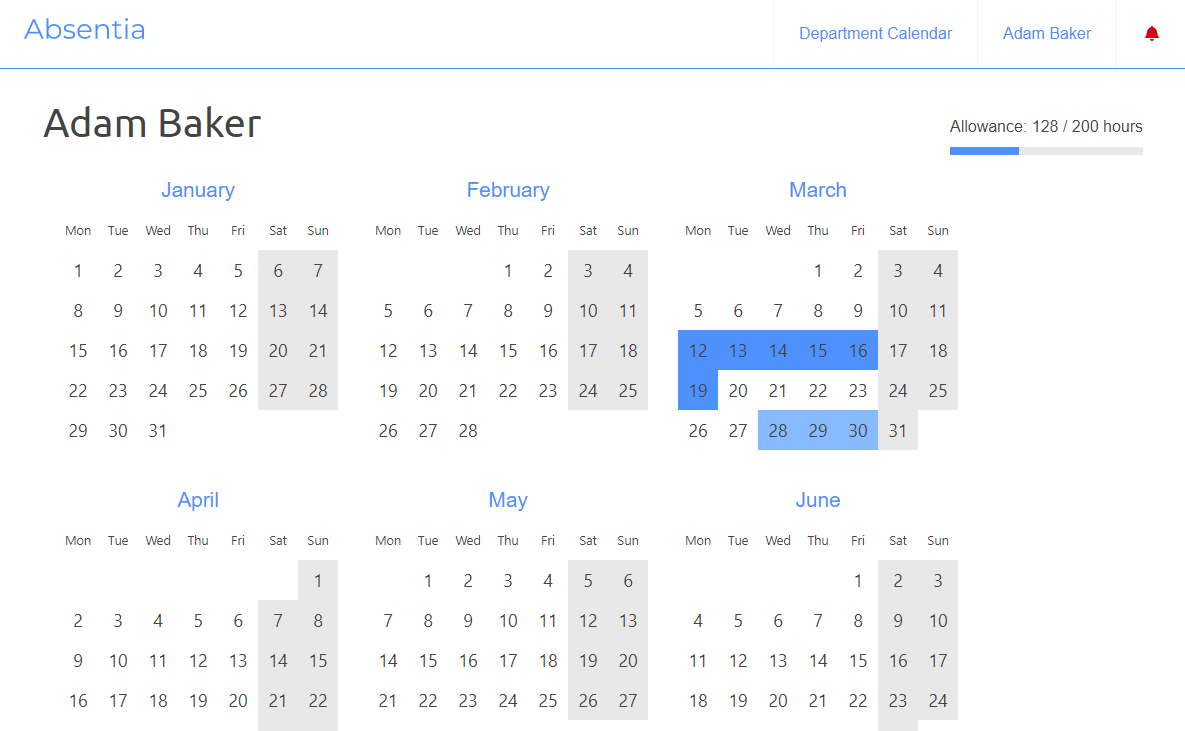 What is a leave planner?
A leave planner is a tool which helps track employee annual leave and absences. It helps managers, employees and HR personnel keep track of allowance usage within the company.
The types of absence tracking systems can vary depending on the size and structure of a business. A large business is more likely to have a budget in place to facilitate the purchase of a highly featured HR system which would likely include an integrated leave management system. A small or medium size business on the other hand may have a small HR budget for a set of tools which may cover a leave tracking system.
Why use a leave planner?
1. Single source of truth
Having a single source of truth for absences eliminates any possible confusion what absences occured and when, this especially helps in the case of a dispute. Many solutions offer a manager approvals feature which can help ensure company policies are adhered to. Enforcing defined allowances is now the role of the system rather than the manager.
Managing data
Using a hosted system will have a number of benefits for managing the data also:
The responsibility of keeping the data safe and available is offloaded to the system proprietor if it's provided as a service.
A leave planner may include input validation which would help prevent human error. For example booking holiday in the past would display a warning message and booking a holiday longer than their allowance would be blocked automatically.
2. Increased efficiency for both employees and managers
If your leave planner provides a self serve basis of reporting absences, this helps streamline the whole process and saves time for managers and employees. It also allows all members of the process to view the status of their annual leave requests in the system without distrupting their line manager.
Enabling teams to check the holiday plans of their fellow team members can be imensely useful both on a day to day basis and when planning their own holidays. Consider the alternative being having to email everyone in your team to check if have booked time off.
3. Helpful for project planning
Taking into account planned holidays and extrapolating past unplanned absences can enable you to make better decisions when estimating project time frames.
Absences can have a huge effect on the deliverability of a project. That's why a key consideration in the Scrum (project management methodology) sprint planning phase is checking the team's availability for the duration of the sprint.
How to implement a staff leave planner
If you are looking for an easy and free leave planner you can have a look at our Excel leave planner template which makes for a great for a great staff holiday tracking starter tool.
However if you are looking for a managed solution you can check out our online annual leave software with helpful features such as manager approvals, team calendars and automatic allowance tracking.
How did we do?
We would love to hear how this article helped you and how we could improve.