What is the best app for doing a rota?
We've been on a mission to find the best rota planner apps out there. We analyzed and compared different apps, dissecting their features, usability, and overall effectiveness. Here's what we found.
To summarise our findings, we found that RotaPlanner.app is the best rota planning app for most businesses.
Keep reading for our full breakdown of the rota apps and what we think of them.

The primary view of RotaPlanner is more like a calendar view that you would find in Google Calendar or Teams. The shifts are displayed on the calendar as blocks in the time slot that they are assigned to.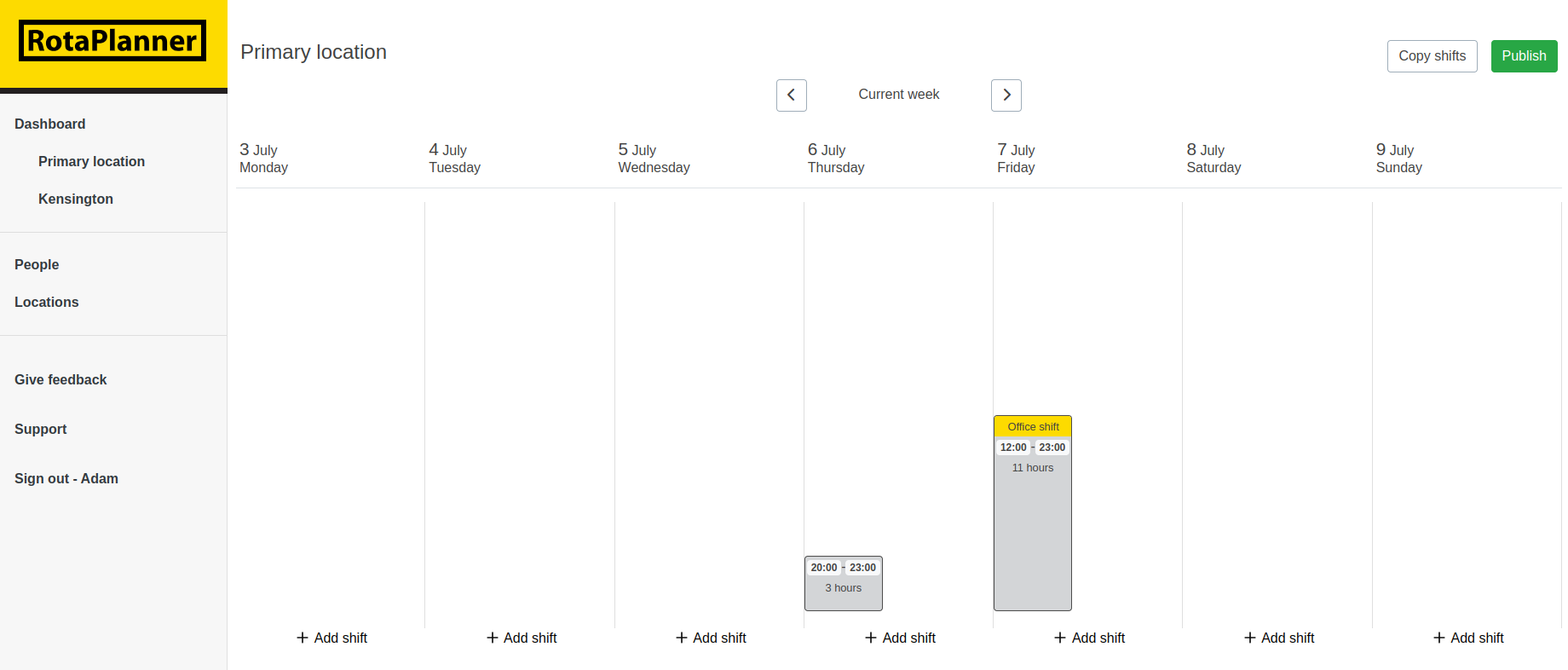 You can assign multiple people to the same shift unlike any of the other rota planners that we reviewed. This is useful if you have a single shift pattern that requires multiple staff.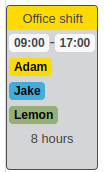 Publishing your rotas is really easy - the publish button goes green when you have unpublished shifts. The modal also shows you the public link that can be used to share the published version of the rota with your team.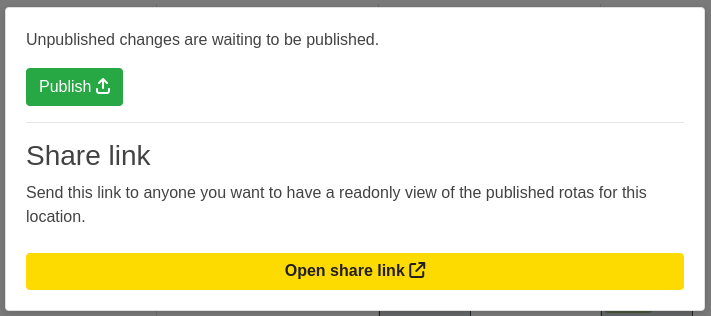 If you load up the webapp on your phone you can still make full use of the application. The main calendar bit allows you to scroll left and right to see the shifts for the next week.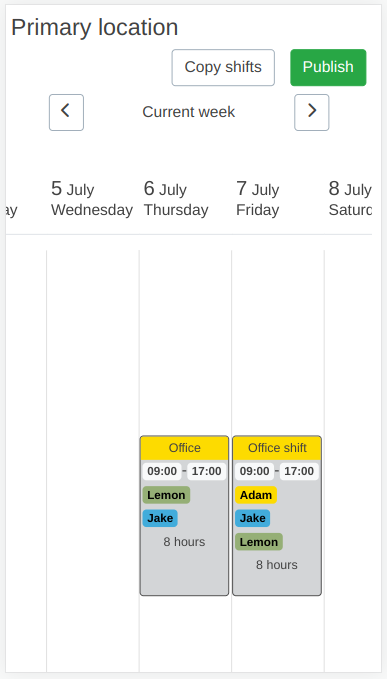 One of the biggest up-sides of Rotaplanner is that it's 100% free to use. There are no limits on the number of shifts or team members that you can add.

Deputy has a very long onboarding process. This means that getting started with the platform can be a time-consuming task, requiring users to invest a significant amount of time and effort before fully utilizing the product.
Once you get into the product there is a significant level of complexity. The platform presents a wide range of features and options, which can lead to a steep learning curve for users. This complexity might make it challenging for businesses to quickly adapt to the platform and fully leverage its capabilities.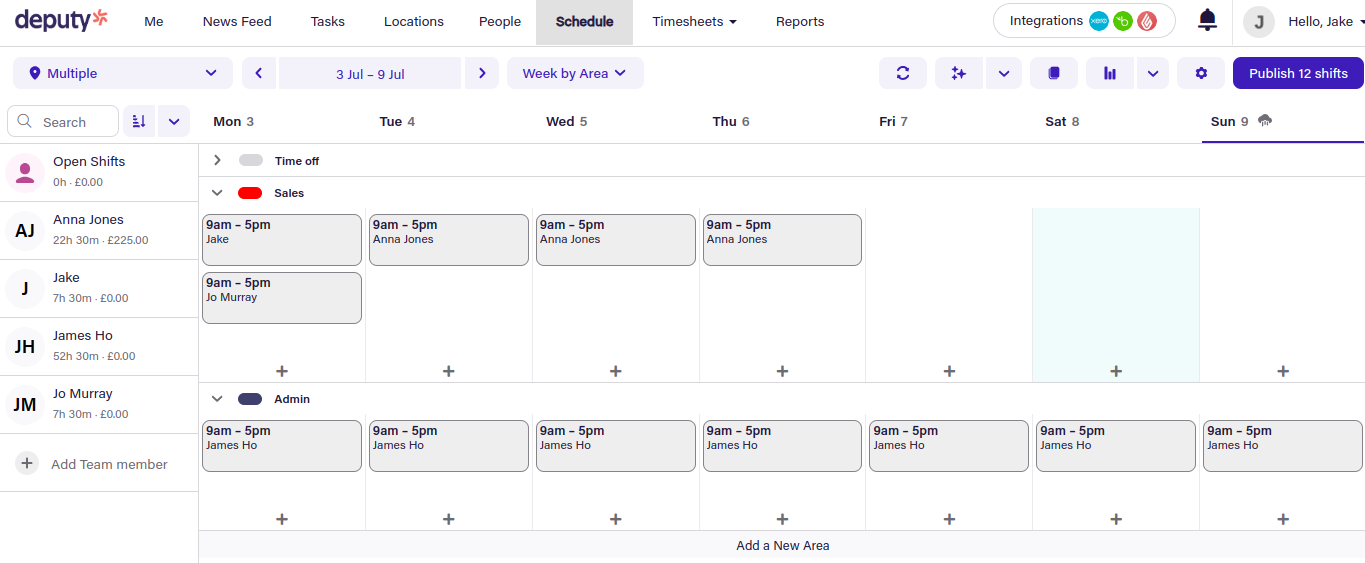 Shifts are first assigned to a location and then an area within the location. You can then minimise the views based on the area or location. You can also view all locations which is a useful view.
When creating a new shift the start and end times are pre-populated with the most common values. The times are selected from a drop down containing 15 minute increments.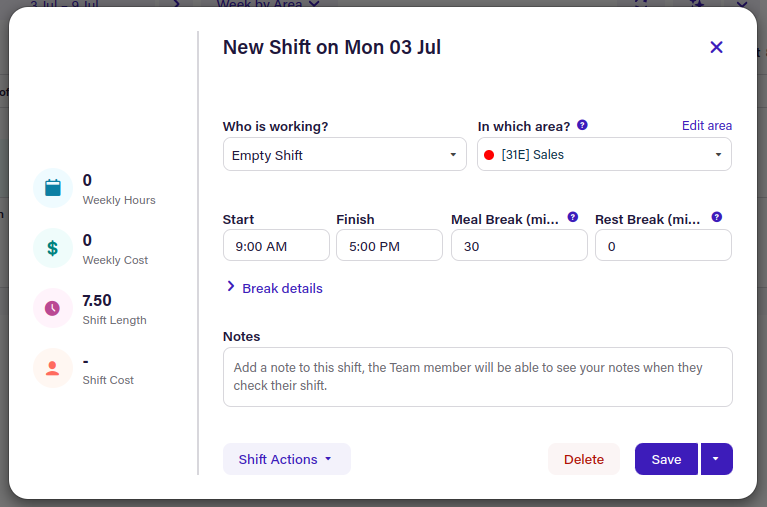 We also like the fact that you can specify the break time right there on the shift, and you can extrapolate the shift over the next week or month.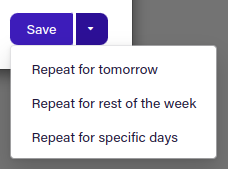 Publishing
Once you make some updates to shifts it's clear to see which shifts are published because they go green. The publish button also shows the number of unpublished shifts.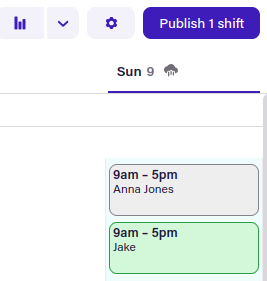 The publish interface prompts you to choose the notification level, we think this is really nice and confirms to the user that the team members will be notified.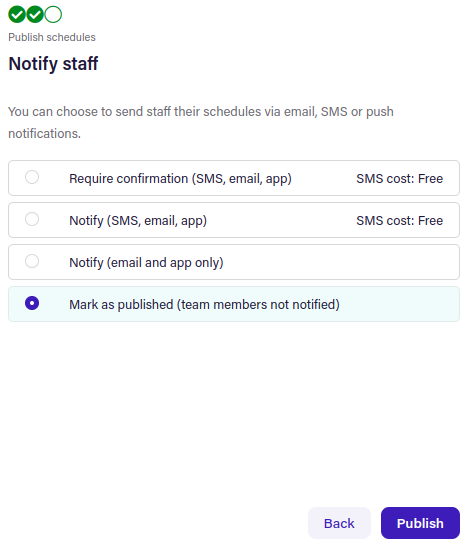 Pay rates
Deputy does automatic calculations for the total hours worked and the total cost of the shift. To do so it supports a large range of pay rates, including overtime, salary, rates per day, pay by area and more.
The pay rates can mostly be broken down to a rate per day, with some of the options populating multiple days with the same value.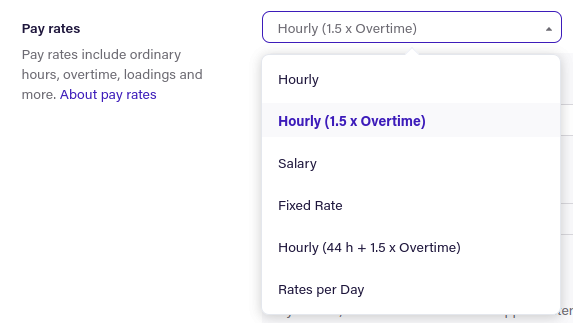 The overtime seems to be fixed at 1.5x, we didn't see how to change it but I'm sure it's possible to configure somewhere. The overtime rate is applied after x hours, which is configurable in the Working Hours section. Though when we went there, we couldn't find the field.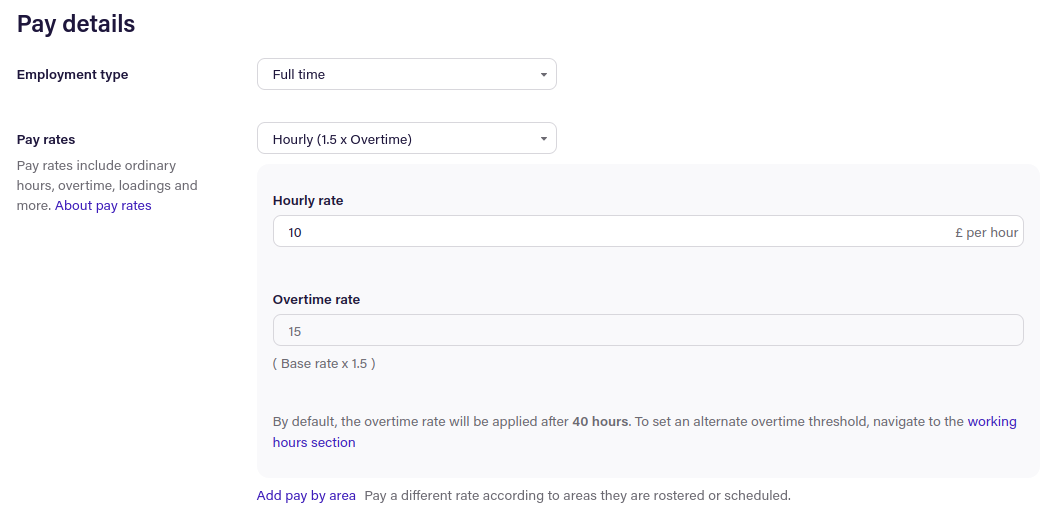 Mobile
If you try to use the Deputy web app on mobile you simply get a popup saying you can't do this on mobile and redirects you to the homepage. Apprently there is a mobile app but we didn't try it.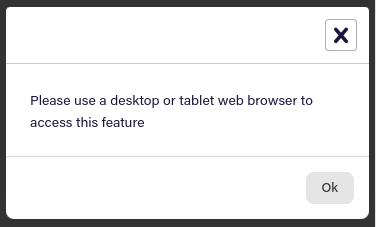 When it comes to analyzing and comparing rota planner apps, one notable option is Rotify.co.uk. However, it's important to note that as of now, Rotify is not accepting new trials.
This app offers a convenient feature where shifts can be displayed by person, allowing for easy tracking and management. Alternatively, users also have the flexibility to switch to a location-based view of shifts if desired. In our assessment, we found that viewing shifts by the day is our preferred method, as it provides a clear and concise overview of the schedule.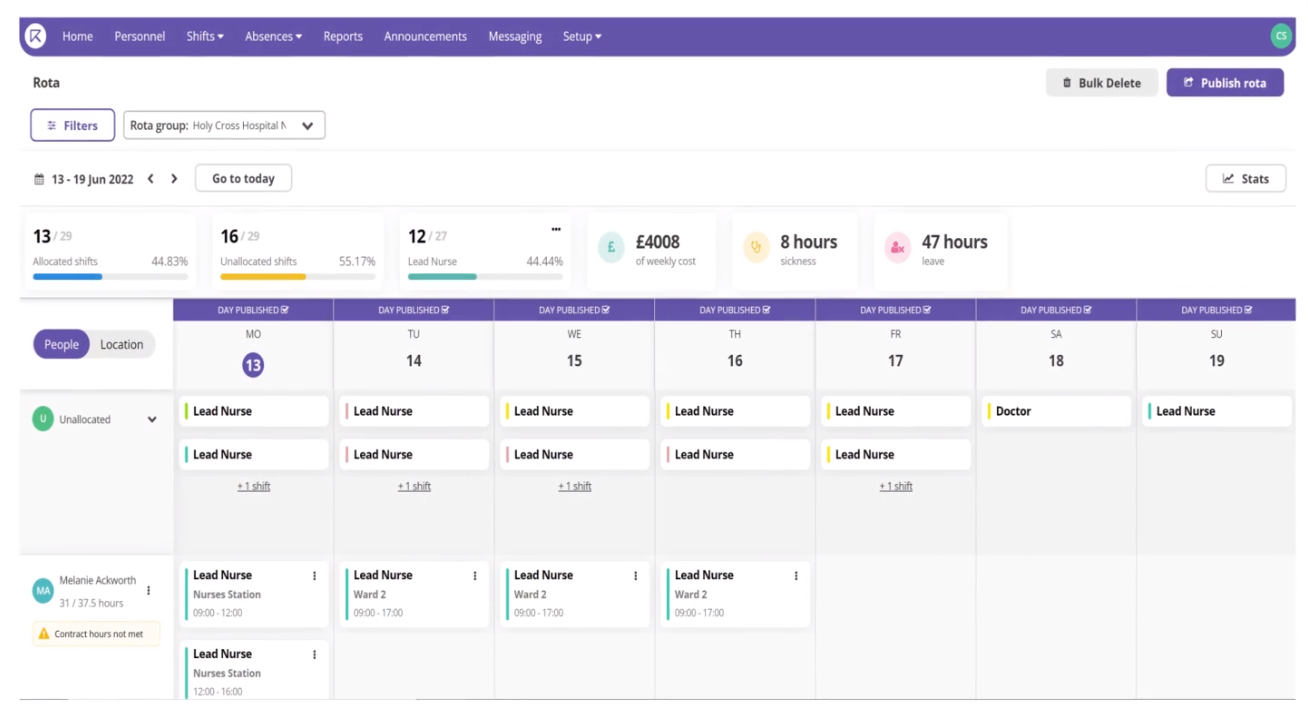 Rotify.co.uk goes beyond basic rota planning functionalities by offering additional features that enhance the overall management process. One notable feature is the ability to track certifications and monitor their expiry times. This proves to be valuable for businesses that require employees to possess specific qualifications, ensuring compliance and avoiding any lapses in certification.
Another beneficial feature of Rotify.co.uk is the capability to assign roles and Rota groups to employees. This feature streamlines the process of assigning responsibilities and ensures that each team member knows their designated role within the schedule. By categorizing employees into Rota groups, businesses can effectively manage their workforce and optimize productivity.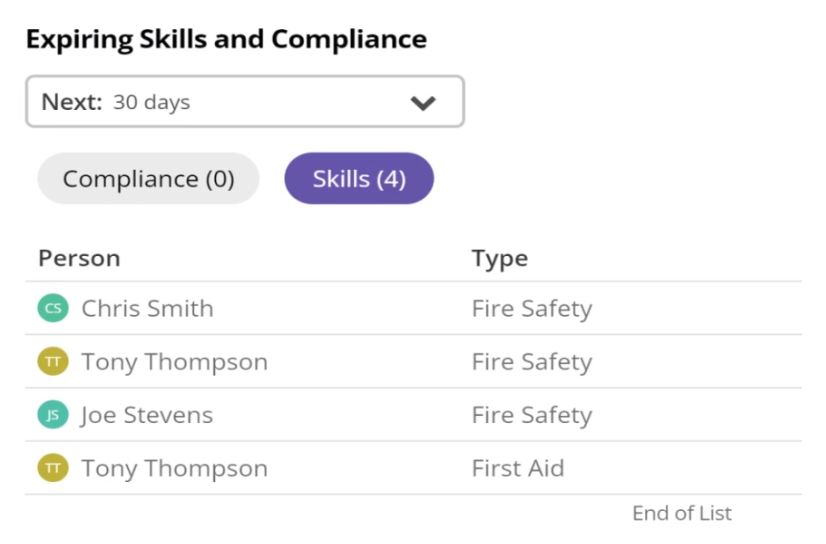 Furthermore, Rotify.co.uk facilitates effective communication with employees by enabling the sending of SMS and email notifications. This functionality proves to be highly useful for notifying employees about their upcoming shifts, schedule changes, or any other important information. By leveraging these communication channels, businesses can maintain smooth and transparent communication with their workforce, reducing confusion and improving overall operational efficiency.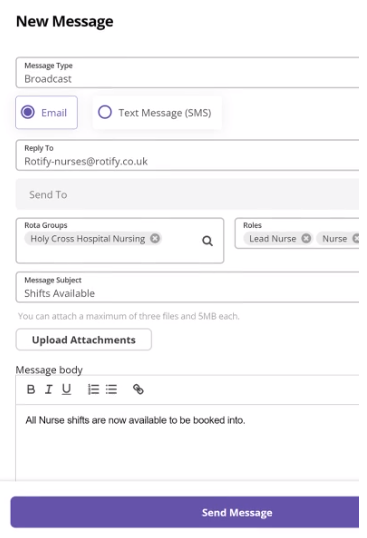 Check out their promotional video.
The pricing starts at £20p/m for 10 employees, £100p/m for 50 emploees, and £200p/m for 100 employees.
We also liked their promo section on their login screen, which is a nice touch.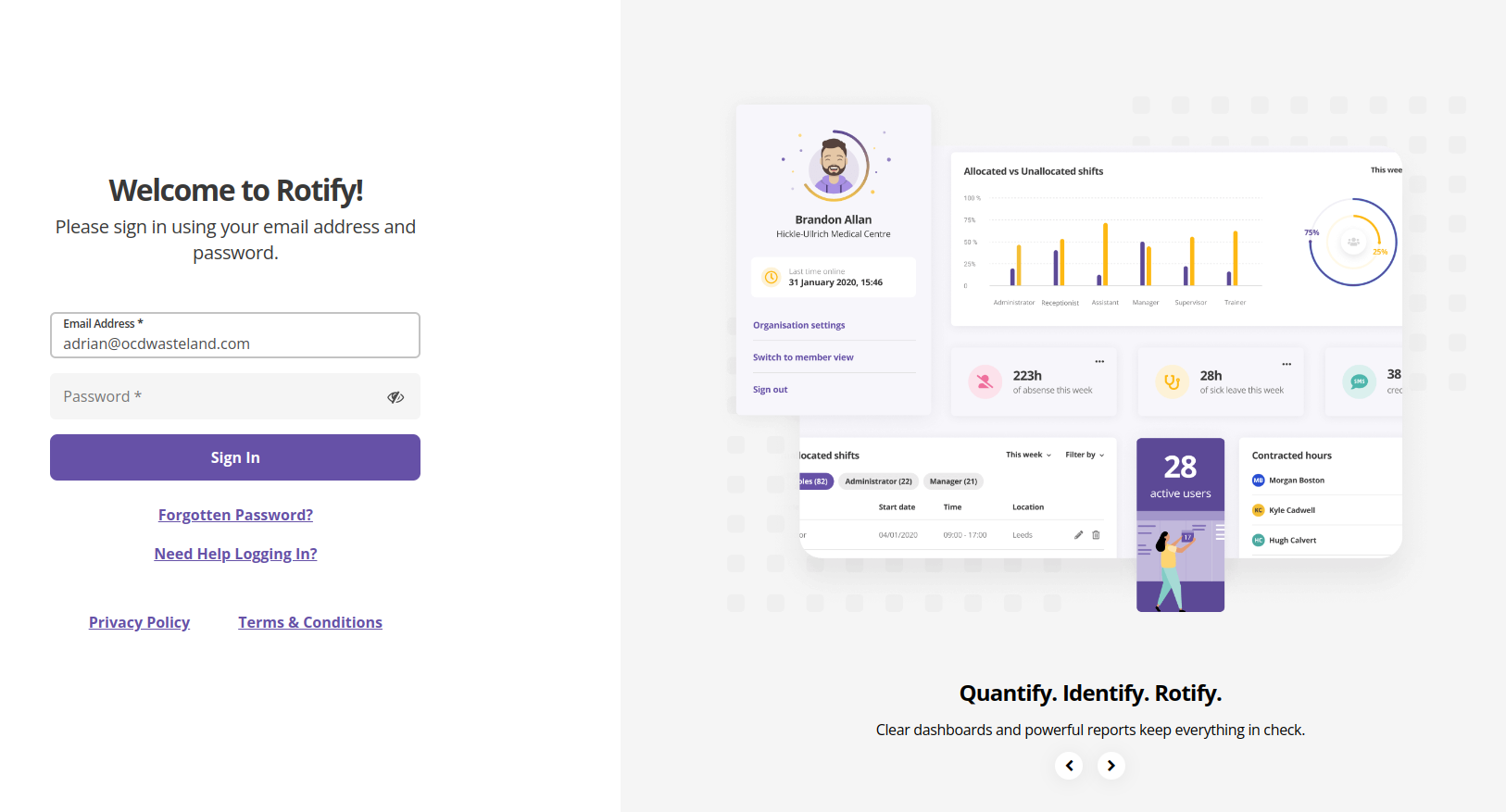 From an initial glance the primary view is a bit basic, it looks hard to consume information at a glance.

Right click on a box to add a shift. Though adding a shift is basically just typing into a box as if it was a spreadsheet.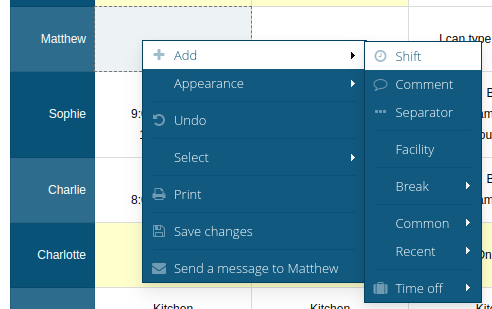 Though there is some automatic parsing of the times it seems. If you enter 9-6 it will transform to 9:00am-6:00pm. But you can also enter anything you want such as just having a start time and no end time.
This seems to mean that you can really track hours using this tool. There are a lot of spreadsheet like actions that you can take such as dragging the cells around and deleting the contents of a range of cells. There don't seem to be many features for actually managing rotas though.
You can select some other properties via the right click menu such as the break length.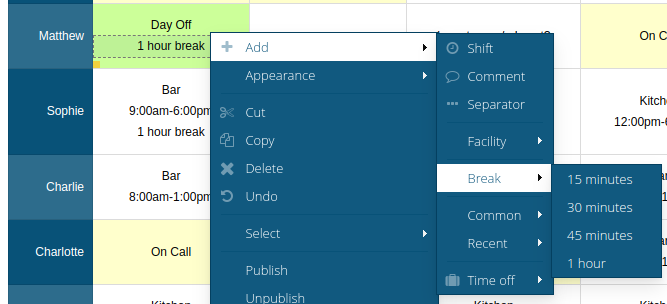 On a mobile view the calendar scrolls horizonally to allow for viewing the whole week. Shows that mobile was considered but it's not a great experience and I wouldn't wanna be using it on mobile.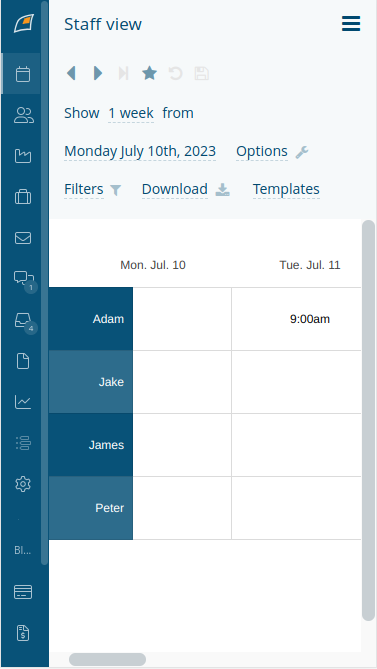 The basic spreadsheet like layout does make it simple to printing the rota if that's what you're after:

Findmyshift is free for the first 5 team members, £19 for 20, £29 for 100, £49 for 300 members.
Overall I can't see this product being useful for teams larger than 10 people or so. Even then you might as well just use a template in Excel.
Conclusion

For most small to medium businesses we would recommend RotaPlanner.app as the best rota planning app. This is because it's the most modern and easy to use app that we've found with a solid set of features. It's also completely free to use for any number of employees.

If you're running a large organisation with a lot of employees then we would recommend Deputy.com due to the astounding number of features they offer. However, it's important to note that Deputy is on the expensive side and it can be confusing to use due to the sheer number of configuration options.