Absences made easy with Absentia
Simple pricing plans; made to fit any organisation size.
Trial free for 30 days, after that choose one of our plans:
$2
per employee, per month
Fully-featured:
Track in days/hours
Departments
Approvals
$950
per year. 300 employees.
Fully-featured:
All the standard features
Up to 300 employees
Extra love
Fully-featured:
Unlimited employees
Single sign-on
Faster support response
All plans are payable in:
15%
of our profits go to charities.
Our favourite charities to help are; Holbrook animal rescue, All dogs matter and Dogs trust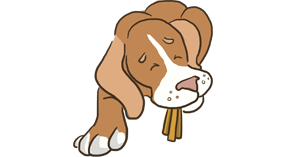 Commonly asked questions
What are my payment options?
You can use your debit or credit card to pay for your plan. Your payment is processed automatically once a month on the day your free trial ends.
How can I cancel my plan?
You can cancel your plan at any time in the billing section.
How is billing handled if new users are added?
You will be billed for the number of enabled users in your organisation at the end of each billing cycle.
Can I request custom features?
Yes, we do custom development for our customers. Get in touch for more details.
Any questions? Get in touch