The 2 best leave planner tools for modern companies
We know better leave planning can improve collaboration and boost effectiveness within a team. We also know that every company is unique and that one size doesn't always fit all.
That's why we've built not one but two solutions to absence tracking within a company.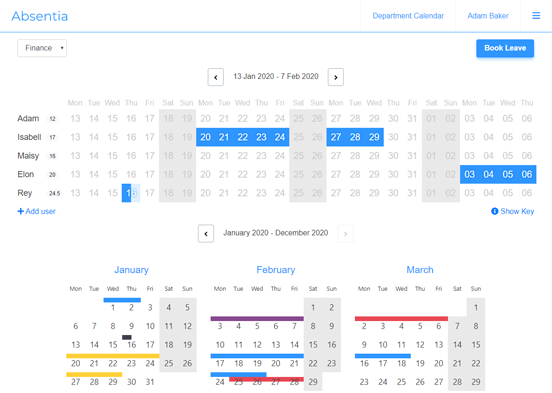 Online leave planner
Enable your employees to view planned absences and request leave online with a few clicks. When required absence requests are sent to their manager for approval.
Our leave planner can cater for companies big and small with support for departments, custom leave types, user work schedules, reporting and more.
You can get started with your free 50 day trial in just 5 minutes.
Learn more below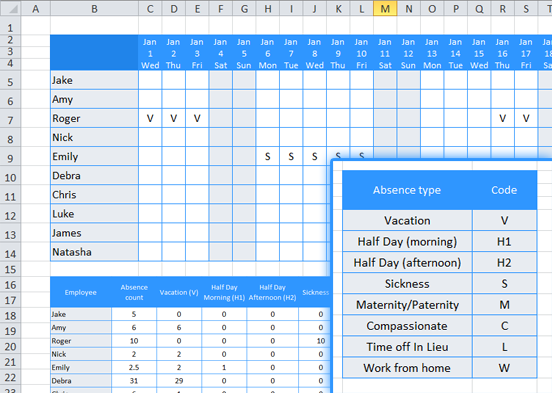 Excel leave planner template
A free and easy way to get started tracking your team's absences. Great for small teams and those without a budget for a hosted absence tracking system.
The template supports any number of employees, a wide range of absence types and a helpful totals tab with yearly absence info.
We offer the template as a completely free download.
Find out more & download
Simple & Flexible absence tracking with our
Online Leave Planner
Leave paper forms and spreadsheets behind with our fully featured online leave planner.
Helping keep your team in sync and be more efficient, saving you time and money.
All your team's absences at a glance
Take a look at a department's upcoming holidays or dive into the details of an employee's absences with our department and personal calendars.
Check the availability of everyone you need for the next big meeting without having to ask any of them!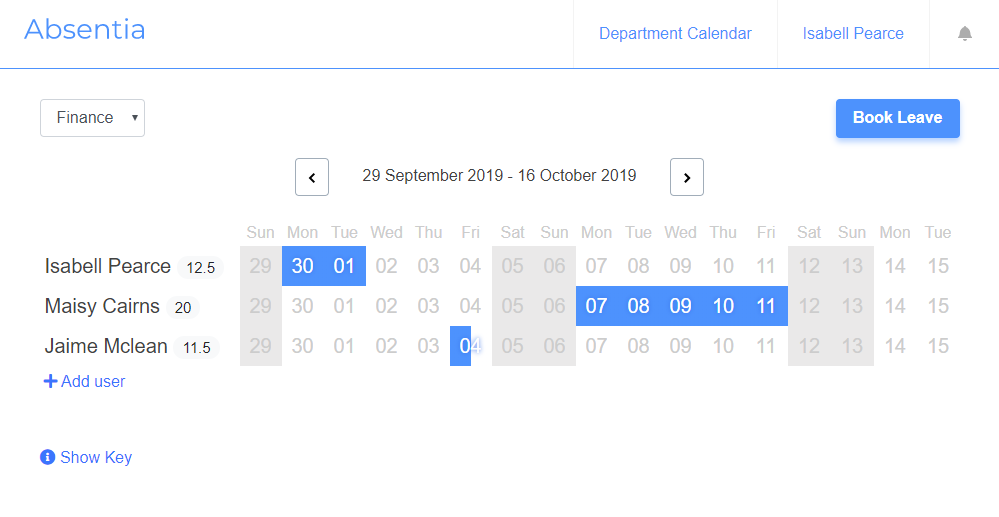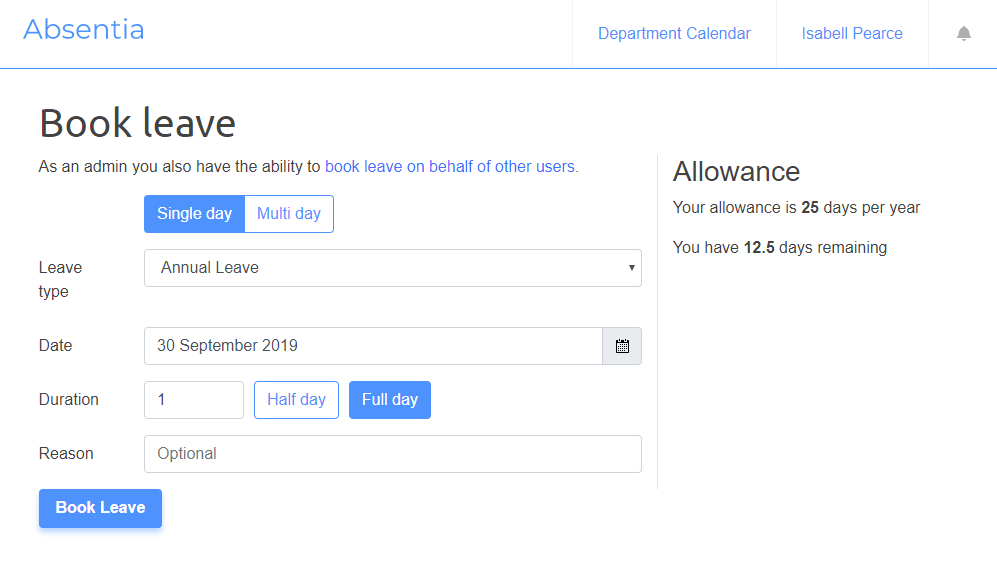 Simple & intuitive leave booking
Half-day or multi-week holiday, it takes just 10 seconds to book an absence.
The planner keeps track of your allowances, absences, planned leave and their approval status leaving you to focus on what really matters.
Details at your finger tips
View comprehensive absence details with the variety of calendar styles we provide.
Let us keep track of the nitty gritty.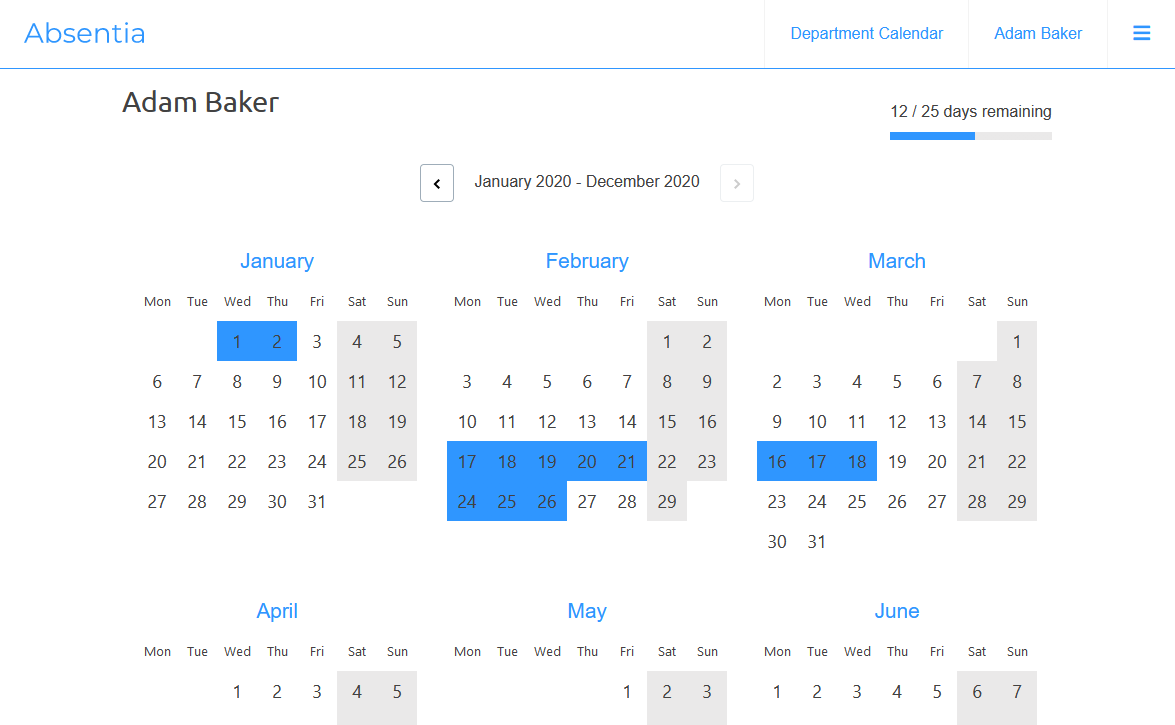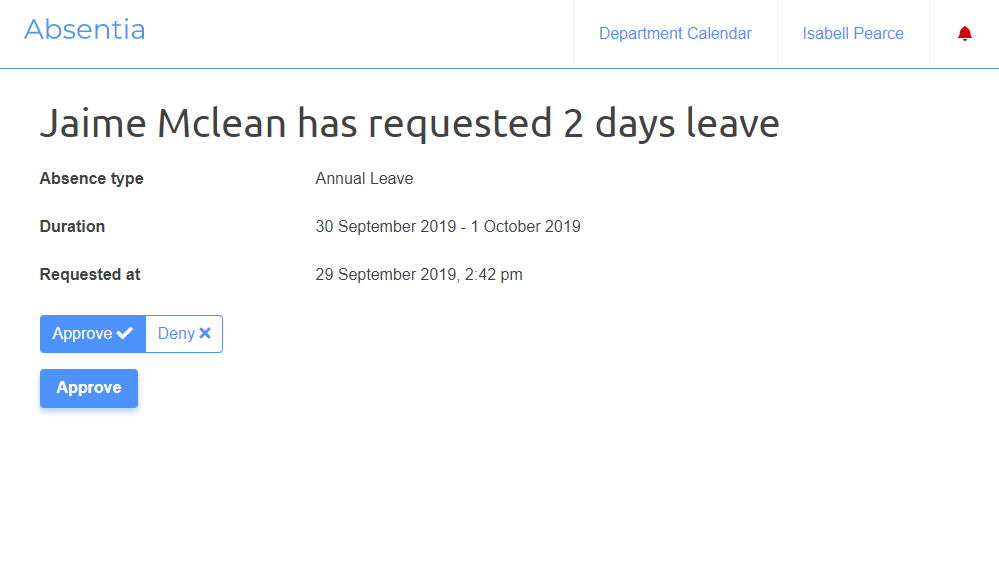 Approvals process already included
(optional)
If you allow employees to book their own absences you can ensure absences go through the correct authorisation channels with our comprehensive approvals system.
Each department is assigned a manager who will handle leave requests from their employees. The approving manager can also be set on a per employee basis.
Absence reporting
Explore the collection of pre-built reports available to extract any information you could need. Generate and view reports right in the application.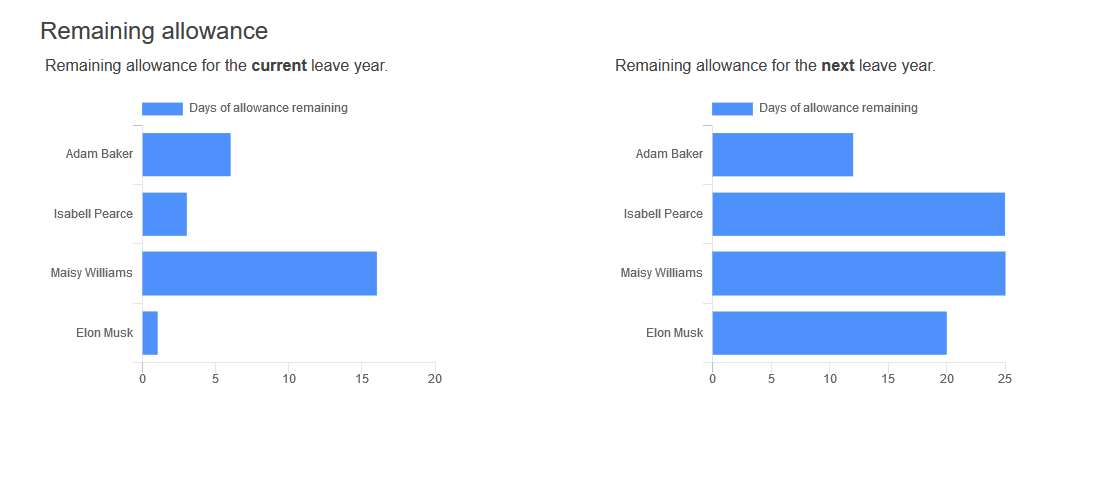 Plus lots more...
Departments
Organise your staff by department for perfectly granular leave planner calendars. Add as many departments as you require for no extra cost.
Work schedules
Set an individual's working days for smart automatic deduction calculations when booking leave. Non-working days are helpfuly highlighted for each member in the calendars.
All types of absences
Track all types of absences within your organisation with options for deductible and non-deductible types.
You're in good hands
Founded in 2016 Absentia provides structure to leave planning for over 642 companies world wide. Based in the sunny sea-side town of Brighton, Absentia is built by a small team of developers.
Absentia also provides a handy configurable Excel leave planner template that's free to download incase you're not ready to commit.
Ready to get started?
Get in touch or create an account.